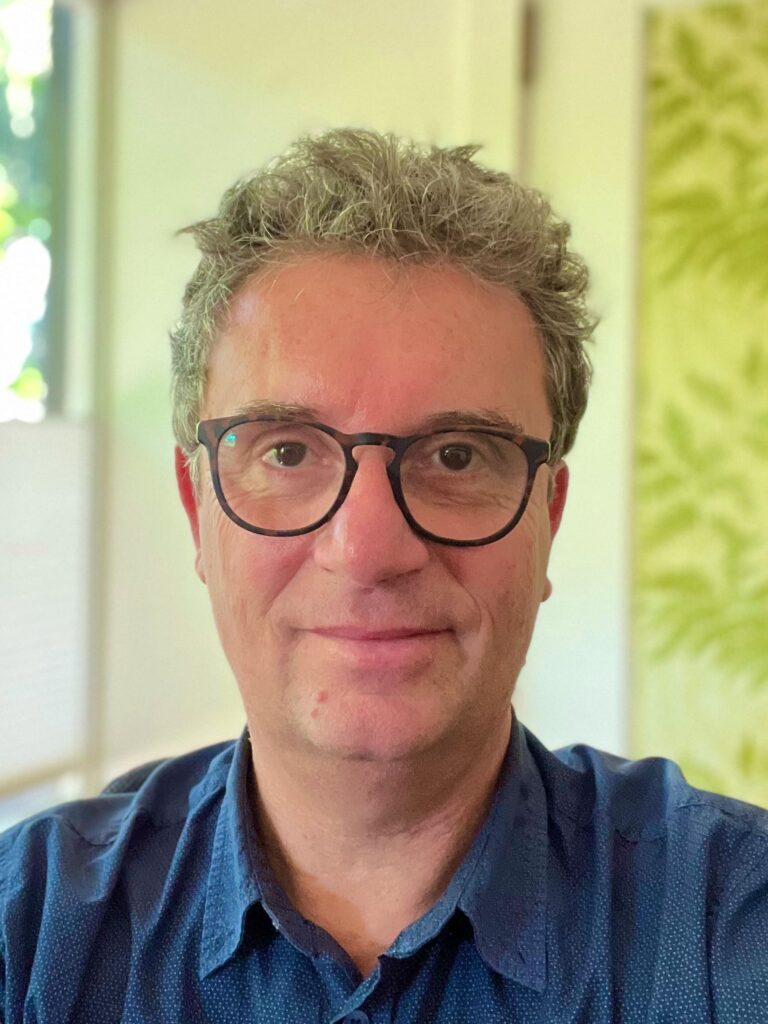 Alain Monnereau, MD, PhD (amonnereau@crgc-cancer.org)
Research Program Director
SEER Principal Investigator
Alain Monnereau, MD, PhD, is the Research Program Director and SEER Principal Investigator with the Cancer Registry of Greater California. He is a core member of the leadership group for Public Health Institute's portfolio of PHI's cancer research and prevention programs.
His research activities are focused in cancer epidemiology including cancer surveillance, behavioral and environmental risk factors or outcome research (disparities in treatment or survival by socioeconomic status), mainly for hematological malignancies. He has been leading national and international projects on cancer surveillance, prognostic and etiology cancer epidemiology research studies in France, at a European level or international initiatives.
He led the French network of cancer registries while employed in the Comprehensive cancer center in Bordeaux, France, chaired the International Consortium in lymphoma epidemiological research (InterLymph) and has been elected to the European Network of Cancer Registry (ENCR) Steering Committee. He also co-leaded the research program of a cancer epidemiology team labelled by the French National Institute of Health and Medical Research from which he was awarded in 2019. In 2018, his research team was awarded by the caritative organization on Cancer (French League against Cancer).
He is a Medical Doctor from Bordeaux University and received his PhD in epidemiology and public health from Paris-Saclay University.
---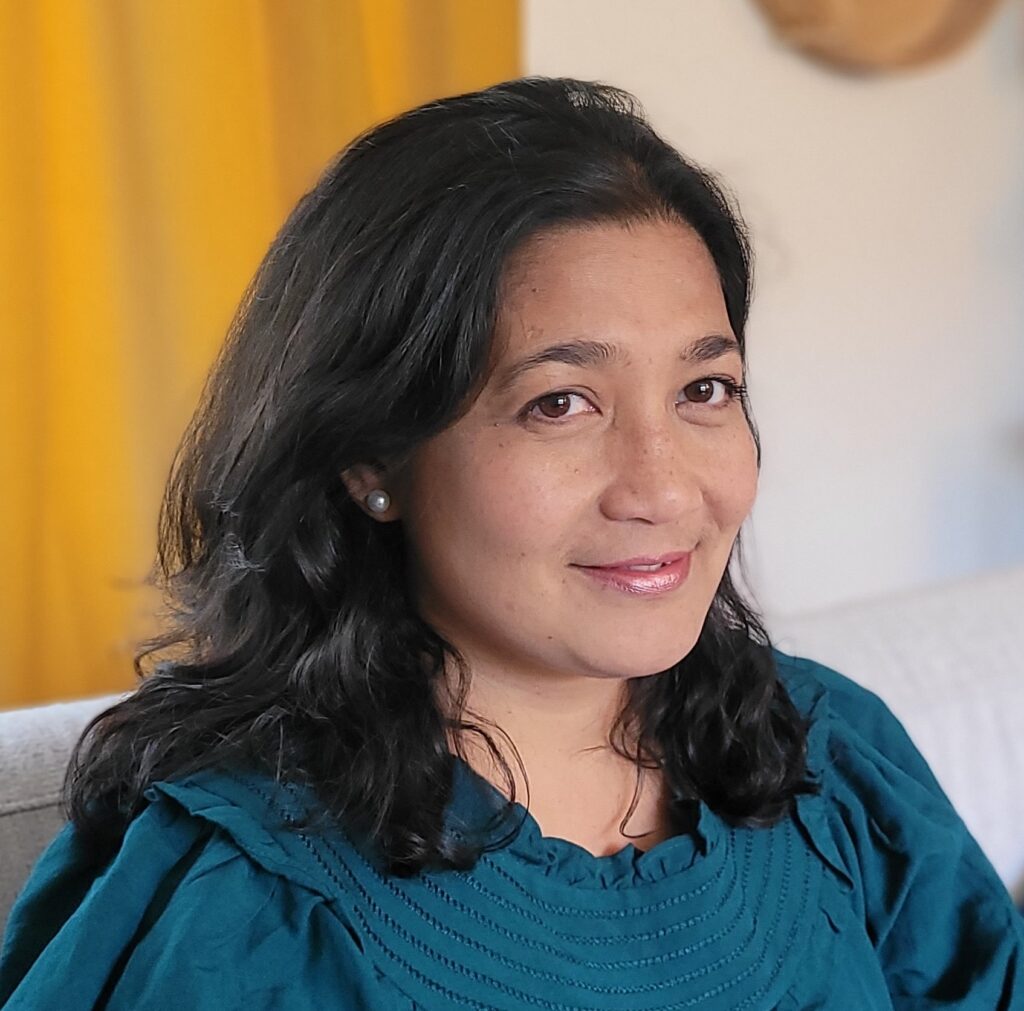 Anshu Shrestha, MPH, PhD (ashrestha@crgc-cancer.org)
Research Scientist III/Research Unit Manager
Anshu Shrestha, PhD, MPH, joined the Cancer Registry of Greater California (CRGC) as the senior epidemiologist in 2019. She currently also serves as the CRGC's Research Unit Manager.
Dr. Shrestha has extensive experience in conducting a wide range of epidemiological studies involving both primary data collection and secondary data analysis using large databases such as registry data. Her research areas include investigating disparities in cancer occurrences, treatment utilization, and survival as well as understanding factors associated with cancer risks and survival in various populations. Dr. Shrestha currently serves as a CRGC site PI on a multi-site study to investigate genetic and environmental factors associated with increased risk of prostate cancer and poor survival among African American men (RESPOND study). She also leads multiple collaborative efforts with external researchers on cancer areas including bladder cancer and non-small cell lung cancer. Prior to joining the CRGC, Dr. Shrestha conducted research focused on health economics and outcomes in various disease areas.
She earned her MPH and PhD in epidemiology from the UCLA Fielding School of Public Health. She earned her MS in clinical epidemiology and health services research from Wake Forest University School of Medicine.
---
Judy Vang, MS (jvang@crgc-cancer.org)
Senior Director of Operations
Judy Vang joined the Cancer Registry of Greater California in 2017 and currently serves as the Senior Director of Operations. She has over a decade of progressive program administration/management experience and has managed various grants and contracts before her current role. She oversees four core operations units at the CRGC program consisting of the Data Collection Unit, Data Quality Control Unit, IT Unit, and Administrative and Finance Unit. She earned her BA in Communications from California State University, Monterey Bay and her MS in Accounting from California State University, Sacramento.
---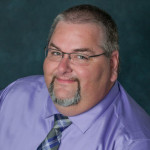 Kyle L. Ziegler, BS, CTR (kziegler@crgc-cancer.org)
Data Management and Informatics Director
Between 2003 and April 2014, he was with the California Cancer Registry (CCR).  Currently, Kyle oversees the processing of physician office reporting, electronic pathology reporting, casefinding activities, visual editing activities of incoming hospital submissions, death clearance processing, and special studies for 48 of the 58 counties in California, which represents 58% of the caseload of the CCR database.
Kyle has been part of local, state, and national associations including the California Cancer Registrars Association (CCRA), the National Cancer Registrars Association (NCRA), and the American Cancer Society (ACS). He has served as President of the American Cancer Society-Humboldt Del Norte chapter in 1999 and the CCRA in 2001 and 2012 – 2013. In 2014, Kyle was elected Public Relations Board Director for the NCRA.
---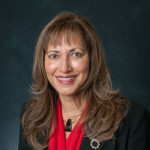 Winny Roshala, BA, CTR (wroshala@crgc-cancer.org)
Director, CRGC Data Quality Control
Facility Compliance Officer
Winny Roshala, BA, CTR, is the Data Quality Control Director and Facility Compliance Officer for the Cancer Registry of Greater California (CRGC). Ms. Roshala earned her bachelor's degree in Health Education from California State University at Los Angeles. In her position, Ms. Roshala oversees CRGC Data Quality Control, Auditing and Facility Reporting Compliance. She has experience working at a community hospital cancer program, approved by the American College of Surgeons', the California Cancer Registry and became the Director of Data Quality Control for CRGC in 2012. In 2017, she assumed the responsibility of CRGC Facility Compliance Officer. Ms. Roshala has been involved in local, state and national professional associations, having served as President of the California Cancer Registrars Association and the Northern California Cancer Registrars Association. In addition, she has also served on the Board of Directors for the North American Association of Central Cancer Registries (NAACCR) and the National Cancer Registrars Association (NCRA). She continues to serve on several NAACCR Work Groups and Task Forces, focusing on data quality, data standardization, registry development and effective communication efforts to benefit the cancer surveillance community.
---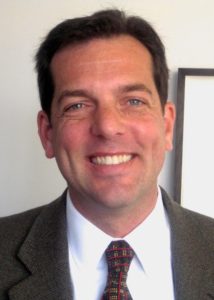 Robert H. McLaughlin, JD, Ph.D. (rmclaughlin@crgc-cancer.org)
Special Programs Advisor
Robert McLaughlin, JD, PhD, serves CRGC as Special Programs Advisor, applying his experience in research administration and bioethics to cancer registration and surveillance. He has particular expertise in human subjects protection and the application of US federal regulations and California law to research studies that involve use of cancer registry data. He is also familiar with reporting facility compliance as well as conflicts of interest, business ethics, and confidentiality. Dr. McLaughlin's recent scholarly efforts include two co-authored papers, "The Vulnerability of Immigrants in Research: Enhancing Protocol Development and Ethics Review" published in the Journal of Academic Ethics (2015), and "'Getting angry with honest people': The illicit market for immigrant 'papers' in Cape Town, South Africa" (2017). Between 2013 and 2016, Dr. McLaughlin established an office of research integrity at the University of Cape Town, the first office of its type among South Africa's research-intensive universities.
---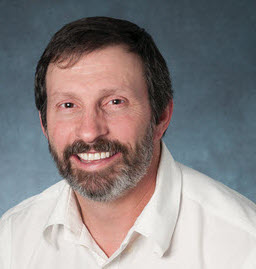 Scott Riddle, BS (sriddle@crgc-cancer.org)
Business Analyst III
Scott Riddle has been part of the California Cancer Registry (CCR) system for over 28 years working in Information Technology. In 1987, he started at the CCR's Sacramento region where he designed and managed their first cancer data management system. In 1993, the region began using California's CANDIS (CANcer Data Information System) system where he developed various utility programs and reports. In 1998 he helped design California's current cancer data management system, Eureka, which was put into production in 2003. Scott has been involved with many aspects of cancer registry operations – linkages, studies, software support, death clearance, report creation, and small database design.
---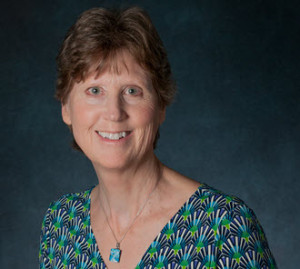 Mignon Dryden, CTR (mdryden@crgc-cancer.org)
Director of Electronic Reporting and Education
Ms. Dryden obtained her Certified Tumor Registrar credentials in 1985 and holds a bachelor's degree in Psychology (1978) from the California State University, Fullerton and a Multiple Subjects Teaching Credential (1980) from the California State University, San Bernardino. Ms. Dryden joined PHI originally in 1987 as a Quality Control Specialist with the California Cancer Registry (CCR). She then had 25 years working as the Director of Region 6 and 2, two of the regional registries of the CCR, under a subcontract with the California Health Collaborative. She assumed her current position in August 2014 and is responsible for coordinating e-path and other e-reporting and education and training for the Cancer Registry of Greater California. 
---