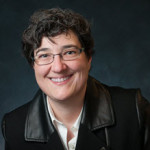 Marta Induni, Ph.D. (minduni@crgc-cancer.org)
Senior Director of Operations
Marta Induni, Ph.D., is the Senior Director of Operations for the Cancer Registry of Greater California (CRGC). In addition to her role with the CRGC, Dr. Induni serves on the CDC's Bi-national Border Health Technical Workgroup, as part of the Obesity Prevention Evaluation Task Force, and the California Women's Health Survey Editorial Board. With almost 25 years of survey research experience, she has served as the data director and administrative project manager for population-based and multiple case-control studies, such as food-borne disease outbreaks, immunization coverage, and cancer studies. Dr. Induni earned her Ph.D. in Educational Psychology from UC Davis, where she studied health behavior change theory, prevention/intervention programs for adolescents, and testing and measurement.
---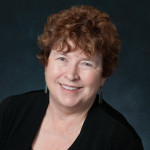 Rosemary Cress, Dr.PH (rcress@crgc-cancer.org)
Research Program Director
Rosemary Cress, Dr.PH, is the Research Program Director and Co-Principal Investigator at the Cancer Registry of Greater California, where she leads the Cancer Epidemiology Research Unit. Dr. Cress' research interests include treatment and survival for patients with ovarian and colorectal cancer, patterns of cancer care and health disparities.
---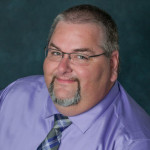 Kyle L. Ziegler (kziegler@crgc-cancer.org)
Data Management and Informatics Director
Between 2003 and April 2014, he was with the California Cancer Registry (CCR).  Currently, Kyle oversees the processing of physician office reporting, electronic pathology reporting, casefinding activities, visual editing activities of incoming hospital submissions, death clearance processing, and special studies for 48 of the 58 counties in California, which represents 58% of the caseload of the CCR database.
Kyle has been part of local, state, and national associations including the California Cancer Registrars Association (CCRA), the National Cancer Registrars Association (NCRA), and the American Cancer Society (ACS). He has served as President of the American Cancer Society-Humboldt Del Norte chapter in 1999 and the CCRA in 2001 and 2012 – 2013. In 2014, Kyle was elected Public Relations Board Director for the NCRA.
---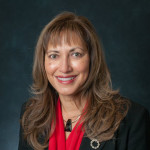 Winny Roshala, BA, CTR (wroshala@crgc-cancer.org)
Data Quality Control Director
Winny Roshala, BA, CTR, is the Data Quality Control Director for the Cancer Registry of Greater California. Ms. Roshala earned her bachelor's degree in Health Education from California State University at Los Angeles. In her position, Ms. Roshala oversees CRGC Data Quality Control, Registrar Education and Training, and Auditing. She has been involved in local, state and national professional associations, having served as President of the Northern California Cancer Registrars Association and the California Cancer Registrars Association. She currently serves on the Board of Directors for the North American Association of Central Cancer Registries.
---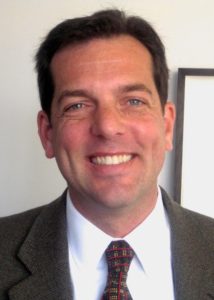 Robert H. McLaughlin, JD, Ph.D. (rmclaughlin@crgc-cancer.org)
Special Programs Advisor
Robert McLaughlin, JD, PhD, serves CRGC as Special Programs Advisor, applying his experience in research administration and bioethics to cancer registration and surveillance. He has particular expertise in human subjects protection and the application of US federal regulations and California law to research studies that involve use of cancer registry data. He is also familiar with reporting facility compliance as well as conflicts of interest, business ethics, and confidentiality. Dr. McLaughlin's recent scholarly efforts include two co-authored papers, "The Vulnerability of Immigrants in Research: Enhancing Protocol Development and Ethics Review" published in the Journal of Academic Ethics (2015), and "'Getting angry with honest people': The illicit market for immigrant 'papers' in Cape Town, South Africa" (2017). Between 2013 and 2016, Dr. McLaughlin established an office of research integrity at the University of Cape Town, the first office of its type among South Africa's research-intensive universities.
---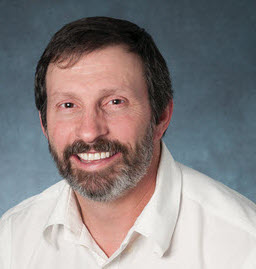 Scott Riddle, BS (sriddle@crgc-cancer.org)
System Support Manager I
Scott Riddle has been part of the California Cancer Registry (CCR) system for over 28 years working in Information Technology. In 1987, he started at the CCR's Sacramento region where he designed and managed their first cancer data management system. In 1993, the region began using California's CANDIS (CANcer Data Information System) system where he developed various utility programs and reports. In 1998 he helped design California's current cancer data management system, Eureka, which was put into production in 2003. Scott has been involved with many aspects of cancer registry operations – linkages, studies, software support, death clearance, report creation, and small database design.
---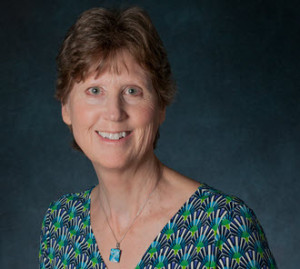 Mignon Dryden, CTR (mdryden@crgc-cancer.org)
Director of Electronic Reporting and Education
Ms. Dryden obtained her Certified Tumor Registrar credentials in 1985 and holds a Bachelor's Degree in Psychology (1978) from the California State University, Fullerton and a Multiple Subjects Teaching Credential (1980) from the California State University, San Bernardino. Ms. Dryden joined PHI originally in 1987 as a Quality Control Specialist with the California Cancer Registry (CCR). She then had 25 years working as the Director of Region 6 and 2, two of the regional registries of the CCR, under a subcontract with the California Health Collaborative. She assumed her current position in August 2014 and is responsible for coordinating e-path and other e-reporting and education and training for the Cancer Registry of Greater California. 
---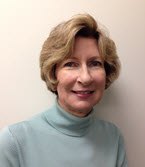 Rebecca E. Cassady, RHIA, CTR (rcassady@llu.edu)
Regional Director – Region 5
Desert Sierra Cancer Surveillance Program
Rebecca E. Cassady had 24 years of hospital registry experience prior to becoming the Director of DSCSP-Region 5 in 1997.  She has been a Certified Tumor Registrar since 1983.   She obtained her Bachelor of Science degree in Health Information Management at Loma Linda University in 1984 and obtained certification as a Registered Health Information Administrator in the same year.  She is a member of NCRA, CCRA, CHIA, AHIMA and NAACCR organizations.    
---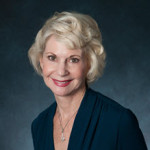 Katheryne M. Vance, BA, CTR (kvance@crgc-cancer.org)
Facility Compliance Officer
Katheryne M. Vance is a Certified Tumor Registrar with over 35 years of experience in cancer programs and cancer data management ranging from the Community Hospital, NCI-Designated University Cancer Center, and Central Registry Cancer Surveillance.  She is a former adjunct faculty member in the Cancer Information Management Department of Santa Barbara City College, and a graduate of CSU Long Beach with a Degree in Health Education
---
Epidemiologists
Regions 2, 3, and 6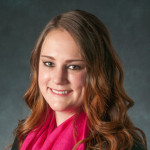 Danielle Rodriguez, MPH (drodriguez@crgc-cancer.org)
Epidemiologist/Research Scientist I
Danielle N. Rodriguez joined the Public Health Institute (PHI) in 2012 as a Research Associate II with nearly 4 years of experience in public health and data analysis. In 2014, Ms. Rodriguez transitioned into The Cancer Registry of Greater California, a program of PHI, as a Research Scientist I and regional epidemiologist for three of CRGC's seven regions. Danielle's main responsibilities are handling cancer concerns, collaborating on internal and external research studies, managing patient contact studies, and performing rapid case ascertainment. Ms. Rodriguez analyzes cancer data through incidence and mortality rates, trend analysis, survival analysis, and 5-year survival rates. Her passion is in surveillance and research focused on chronic and communicable disease such as cancer, obesity, and foodborne illnesses. Ms. Rodriguez received her Bachelor of Science degree in Public Health from Fresno State University and became a communicable disease investigator, analyzing the incidence and prevalence of such diseases for the Yolo County Health Department. Now holding a Masters of Public Health degree in Epidemiology from Texas A&M University and currently pursuing a PhD in Epidemiology from University California, Davis.
Cancer Registry of Greater California
Public Health Institute
1825 Bell St #102, Sacramento, CA 95825
Ph 916-779-2673, Fax 916-564-9300
---
Regions 4, 5, 7, and 10

John Morgan, Dr. PH (jmorgan@crgc-cancer.org)
Epidemiologist
John W. Morgan, DrPH, CPH is a Professor of Epidemiology at Loma Linda University with a primary appointment in the School of Public Health. In 1995, Dr. Morgan joined the California Cancer Registry and currently serves as the Epidemiologist for Regions 4, 5, 7 and 10 of the SEER Cancer Registry of Greater California. In these dual roles, Dr. Morgan has developed and enlarged cancer research at Loma Linda University, the California Cancer Registry and the SEER Cancer Registry of Greater California.
Desert Sierra Cancer Surveillance Program
11306 Mountain View Ave., Suite B-100
Loma Linda, CA 92354
Ph 909-558-6181, Fax 909-558-6178