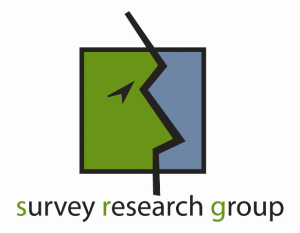 Survey Research Group (SRG) is a program of the Public Health Institute and is part of the CRGC. Specializing in conducting scientific health-related surveys, case-control studies, web surveys, and both longitudinal and retrospective studies, SRG is an industry expert in health research.
Public health officials, advocates, and researchers use the health data for a variety of purposes:
To track health risks
Identify emerging problems
Prevent disease
Improve treatment
Evaluate programs
Since 1987, the Survey Research Group has earned its reputation as a forerunner in the highly competitive data collection arena. These years of experience in the telephone instrument design, data collection, data analysis, multi-lingual capacity, information products, and our commitment to client service sets us apart from our competitors. The computer assisted telephone interview method of survey data collection is well-established, reliable, scientifically valid, and cost-effective.
SRG's mission is to foster health, well-being, and quality of life through rigorous quantitative and qualitative research guided by the principles of equity in health, environment, education, and economic contexts.
Our strategies to achieve this mission are:
Provide high quality data and analysis.
Cultivate innovative approaches to research.
Conduct state-of-the-art research on a local to global scale.
Lead professional development and training in research methods.
Forge partnerships with organizations of researchers, practitioners, and clinicians.
View the SRG brochure (PDF) for more information on their capabilities.
SRG In the News: California legislature considering plans to regulate medicinal pot shops, growers